About Us
Dancing Fair was founded in 1955 by Theodore Schroepfer. The Fair started out as a family department store that sold orthopedic shoes. Theodore Schroepfer helped out dancers with foot problems. He used his orthopedic expertise to make comfortable shoes for dancers. He would customize any shoe to meet the dancer's needs. In 1988 the department store closed, and Theodore started a wholesale dance and theatrical shoe company. Since then, The Fair has grown from a one-man operation to a full-service manufacturer and distributor of quality shoes. We have expanded from shoes to legwear, bodywear, orthotics and a whole host of extras. Dancing Fair has been providing exceptional service and support to dance studios and professional dancers all across the globe for over 65 years. We are located in Roseville, MN which is a suburb of the Twin Cities.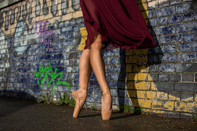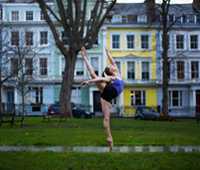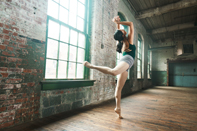 Mission Statement
The Fair, Inc. is a second generation family business located in Roseville, Minnesota. Founded in 1955, a once small family department store that sold dance apparel, footwear and other family apparel reinvented itself in 1988 to focus strictly on dance footwear and legwear. Since our transformation we have grown from a local vendor selling directly to dance studios to worldwide distributor expanding our customer base selling to professional dancers, dance companies, theaters and dance and theatrical production companies while continuing to expand and grow our dance studio base. The Fair, Inc. has always been committed to designing and selling quality products. Our worldwide sourcing and manufacturing is focused on working with strategic partners that are committed to quality products, safe work environments and treating their employees with respect.
Our commitment to quality products is nothing without world class customer service, technical support and competitive pricing. We know that our customers are the best and deserve the best. Our staff is the best in the business and our technical knowledge of the products, dance biomechanics and one stop shopping for services like tap attachment helps provide our customers with everything that other dancewear companies can't provide.